Many of you may not be aware about voicemod. So, first of all we should deliberate upon this only. Voicemod is real time voice changer and soundboard software for the Windows gamers and those who create contents. The audio tools created by the Voicemod facilitate the user to create their own unique sonic identity and voice skins. Further, these online voice modifiers are used to convert the voice of one human being into that of a female, girl or robot easily. You can customise your voice, increase the pitch of your voice and enjoy the gaming experiences to the fullest.
But there are a few questions in relation to Voicemod i.e. How to use it, is it safe to use, how to use it more safely and many more. So, the articles delve into this concept only.
How to use Voicemod?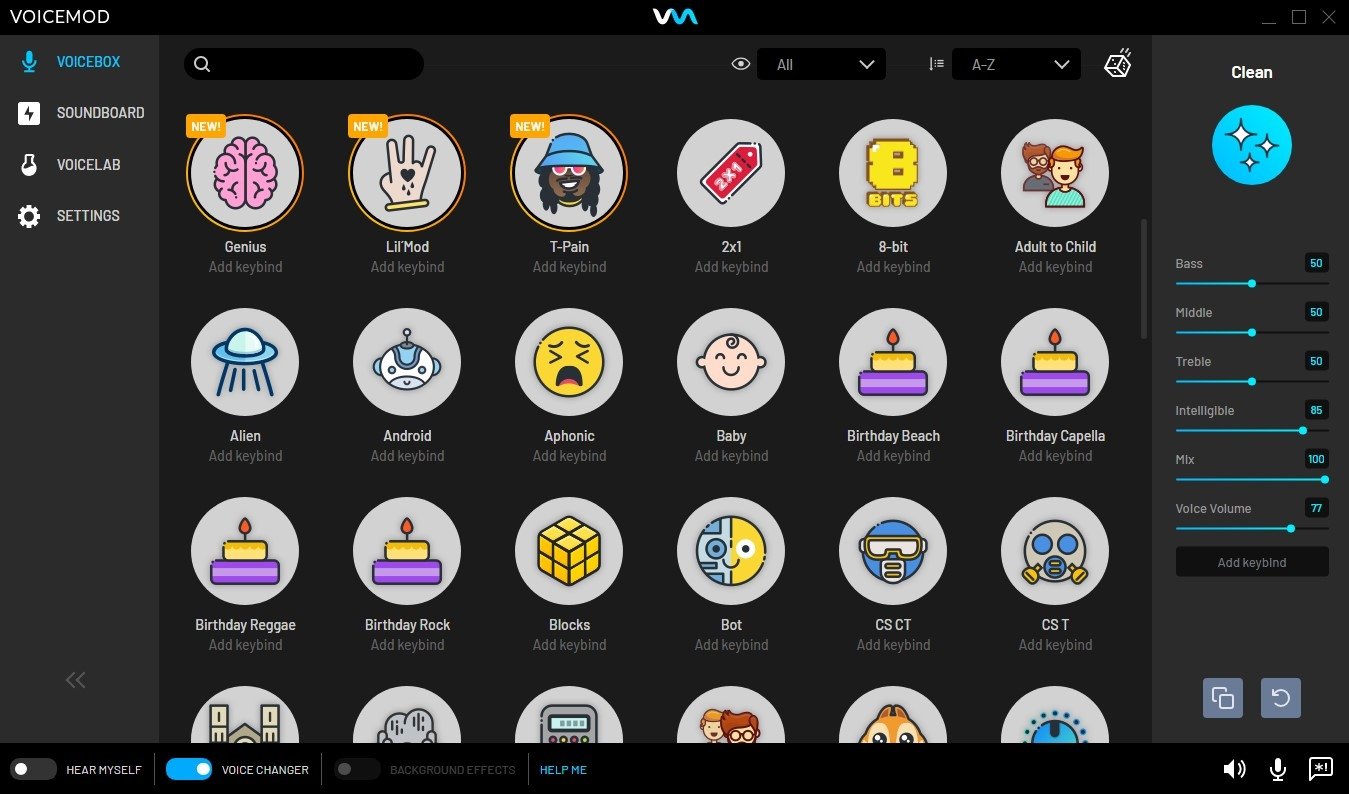 The Voicemod is an application for those users who are using Windows 10, Windows 8.1 and Windows 7 and only for the 64-bit version. First of all, it is necessary to install the software from the official website. After downloading, install it on your computer.
You can find the use of Voicemod in games, chatting, and in editing videos and this app becomes the first choice of the users to do the same. The app can be very well combined with various other apps like Riot, Viber, Ventrilo, Paltalk, Mumble, ooVoo, Hangouts, Ekiga, and Jitsi etc.
Free v/s Pro version of Voicemod
The free version of the Voicemod is preferred by the users. But the pro version can be purchased at $32 for a lifetime license.
Voice changer
Voice changer or the voice enhancer is an app that is used to increase the voice, tone and pitch of all those using it. Further, distortion can also be very well added to the user's voice. Thus, the Voicemod voice changer is suitable for those users interested in playing games such as Minecraft, CSGO, PUBG, Fortnite and etc.
Voicelab
The benefit of using Voicelab is to create custom voices as per the needs of the user within a matter of few seconds. It can easily generate a lot of different voices and can be used online and offline both.
Is Voicemod safe?
As there are two sides of a coin, the same goes with everything and voicemod too. It has certain advantages and also disadvantages too.
Is Voicemod a virus?
Various people claim that it is safe to use while some claim that it is not. To get the clear position of it, let's refer the next section.
Some says that some antivirus software block Voicemod from updating and certain firewall even prevent it from installing. The Malwarbytes designates the app as PUP (Potentially unwanted program).
Some even argue that Voicemod is not good as it causes serious infractions in the audio drivers and thus the headset or any microphone does not function properly. Thus, Voicemod forces you to reinstall the audio drivers and then you have to perform troubleshooting to fix the same.
Some users have even experienced that they are not able to install the Voicemod in their PC.
But, keeping apart all the sayings, there is a full stop to the problem. Reddit clarifies that it you use the official Voicemod, and then it is safe to use and install. Thus, you can use the app without any problem but keep in mind to install the official app or Discord server only to avoid any future harm or any corrupted files on your computer.
How to uninstall Voicemod?
First of all, you need to uninstall the previous version if you want to have the official one installed on your PC. For this, you need to uninstall though Windows Settings or Control Panel. There in, you can easily uninstall it without any problem
How to remove cracked Voicemod?
If the version you are using is cracked, then it is advised to use the updated version of the Voicemod. For this, you need to uninstall the previous version as explained above.
How to disable voicemod?
You can disable Voicemod by selecting the headphones that you use the Windows default audio device in the sound control panel.
If you do not do this, then the headphones may not function properly. Further, if you want to disable the Voicemod from the games, then you need to go their audio input settings and choose the other device that you want to use.
How to use Voicemod more safely?
There are various ways in which you can the Voicemod app safely to use. You need to do the following-
1. Back up crucial data
Data backup is the best method to keep your files in the safe place. When the files are damaged by any malicious application, often your crucial data is lost. Thus, it is important to have you data backed up.
2. Regularly scan your computer with antivirus software
It is important to do a virus scan, on your computer with the help of the antivirus software. By doing virus scan, you can easily get rid of all the threats and avoid them before they hamper your PC. Also, it is important to have a firewall system on your computer so that anything you download from the internet is safe and easy to use.
3. Get apps or any updates from the Official website only
It is very important to download the app or their updates only from the official website so that no danger creeps in. By doing this, you get the authentic app, that is free from any kind of potential risks or any files that may harm your PC.
FAQS
Let's take a look at some of the frequently asked questions.
Does Voicemod record your voice?
Yes, Voicemod allows you to record your voice and modify it with various voice effects.
Is Voicemod illegal?
No, Voicemod is a legitimate software tool for modifying your voice in real-time during calls or live streams. However, it is recommended to use the software responsibly and follow the terms of use and privacy policy.
Is Voicemod actually good?
Yes, Voicemod is a popular and highly rated software tool for modifying your voice in real-time. It offers a wide range of voice effects and customization options, making it a great choice for gamers, content creators, and anyone looking to add some fun and creativity to their voice chats.
Is Voicemod 100% free?
Voicemod offers both free and paid versions of the software. The free version allows you to use a limited number of voice effects, while the paid version offers access to a wider range of features and effects.
Is Voicemod 100% safe?
Yes, Voicemod is safe to use as long as you download it from the official website and follow the terms of use and privacy policy. It is always recommended to use caution when downloading and installing any software from the internet.
Is Voicemod on steam?
Yes, Voicemod is available on Steam, a popular gaming platform. It can be purchased directly from the Steam store or downloaded from the official Voicemod website.
Conclusion
Thus, it can very well be said that the Voicemod software is safe to use when downloaded from the official website or the Discord server. Though there are various false opinions regarding it, but keeping all aside, you can use the app while playing games so that you can easily customize your voice and change it according to your needs and expectations.