Have you recently opened Task Manager on your Windows PC and seen a peculiar CTF Loader-related message? If that's the case, you've come to the right place; our guide will help you solve the CTF loader problem quickly and easily.
CTF (Collaborative Translation Framework) Loader, also known as ctfmon.exe, is normally safe and won't hurt your computer if patched promptly. However, if it remains on your laptop for a long time, it can degrade the overall performance of your Windows PC and cause problems.
What Is A CTF Loader And How Does It Work?
The Collaborative Translation Framework, or CTF Loader, is solely responsible for providing text support to a variety of Microsoft programs, including:
Recognition of handwriting and speech
Languages from other countries.
Microsoft Office Software offers a variety of user input options.
It is located in C: WindowsSystem32 or C: WindowsSysWOW64 and becomes active as soon as you start working on an alternate input unit. CTF loader can also start running on any boot in some cases and remain active until all MS Office-related programs are closed.
It appears in your device's Task Manager window and can be ignored if it does not interfere with the device's regular operation. However, over time, the CTF loader will trigger high CPU consumption and hog your device's resources, necessitating corrective action.
Aside from that, keep an eye out for services that aren't reliant on CTF loaders. In such cases, there's a good chance your machine has been compromised with a virus posing as ctfmon.exe.
What Causes the CTF Loader Error?
There are many reasons why you could get a CTF loader error message. Here are some of the contributing factors.
The CTF loader can cause an error if it clashes with Microsoft Office. It may also be caused by language and input pack errors.
An error may also be caused by a faulty Microsoft Office installation.
It may also be caused by language and input pack errors.
An error may also be caused by a faulty Microsoft Office installation.
Aside from that, it may be caused by the existence of malware or secret viruses on your Windows computer.
CTF Loader: Is It A Virus?
No, CTF Loader is not a virus; it is a legitimate program that supports handwriting and voice recognition for Microsoft programs. However, you can encounter a virus masquerading as a legitimate program.
How Do You Fix CTF Loader On A Windows PC?
If you're fed up with the CTF loader program running in your Task Manager, there are a few quick fixes you can try to get to stop.
Turn off CTF Loader on your Windows 10 device.
This method will not only help you disable the CTF loader but will also improve your device's overall performance. Here's how to go about it.
Step 1- Right-click the PC icon on your desktop.
Step 2- Pick the Manage option from the Context Menu.
Step 3- Select Services and Applications from the left-hand panel of the Computer Management board.
Step 4- Now look for the Services tab and select Touch Keyboard and Handwriting Panel Services from the drop-down menu.
Step 5- Select it with the right-click menu.
Step 6- Select Properties from the drop-down menu.
Step 7- Select the Disabled tab under the Startup tab, then the Stop button under the Service Status option.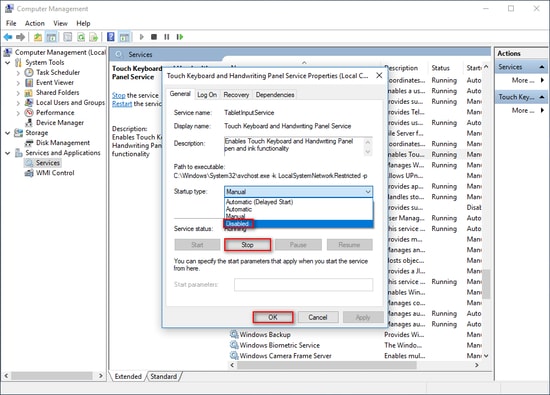 Step 8- Finally, confirm your action by pressing the OK button.
Using Task Scheduler, control and disable CTF Loader
This is yet another tool for dealing with CTF loader issues on your Windows system.
Step 1- By pressing the Windows+R keys on your keyboard at the same time, the RUN box will open.
Step 2- Now type msc in the Run box and press enter or the OK button.
Step 3- On your computer, the Task Scheduler window will open.
Step 4- Expand the Task Scheduler Library, then the Microsoft option, and finally the Windows folder.

Step 5- Select the TextServiceFramework button from the right-hand panel.
Step 6- Then select MsCtfMonitor and disable it using the right-hand panel's Disable button.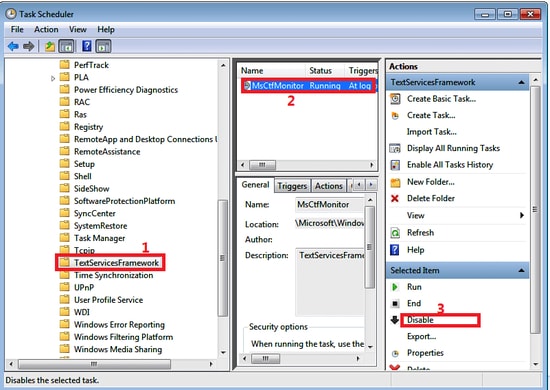 The above-mentioned methods should overcome and disable the CTF loader in the vast majority of cases, but if you're still having problems, try our patch number 3.
Remove executable files from CTF Loader to disable them.
If you regularly run into ctfmon.exe, this is one solution that security experts recommend.
Step 1-Open your Local Disk C in File Explorer and extend the Windows folder.
Step 2- Newly, look for SysWOW64 and System32 files that look like 32-bit and 64-bit operating systems, and open them.
Step 3- Type .exe into the search window.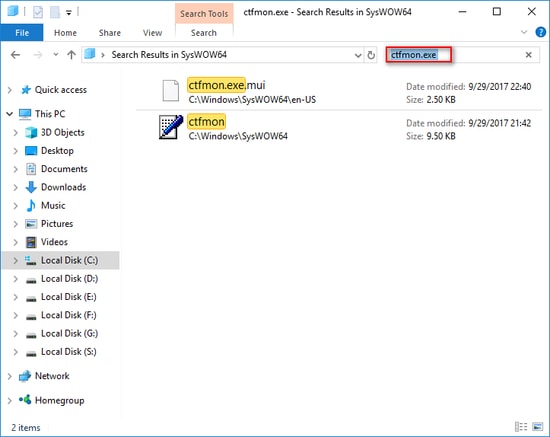 Step 4- Delete the CTF loader-related files from the list of options.
The issue with CTF Loader in Windows 10 | Solved
We hope that after reading our guide, you will be able to resolve your Task Manager issue with the CTF loader. In addition, we suggest that you update your Windows machine on a regular basis and check it for malicious viruses and malware on a regular basis.