What is a Realtek Card Reader?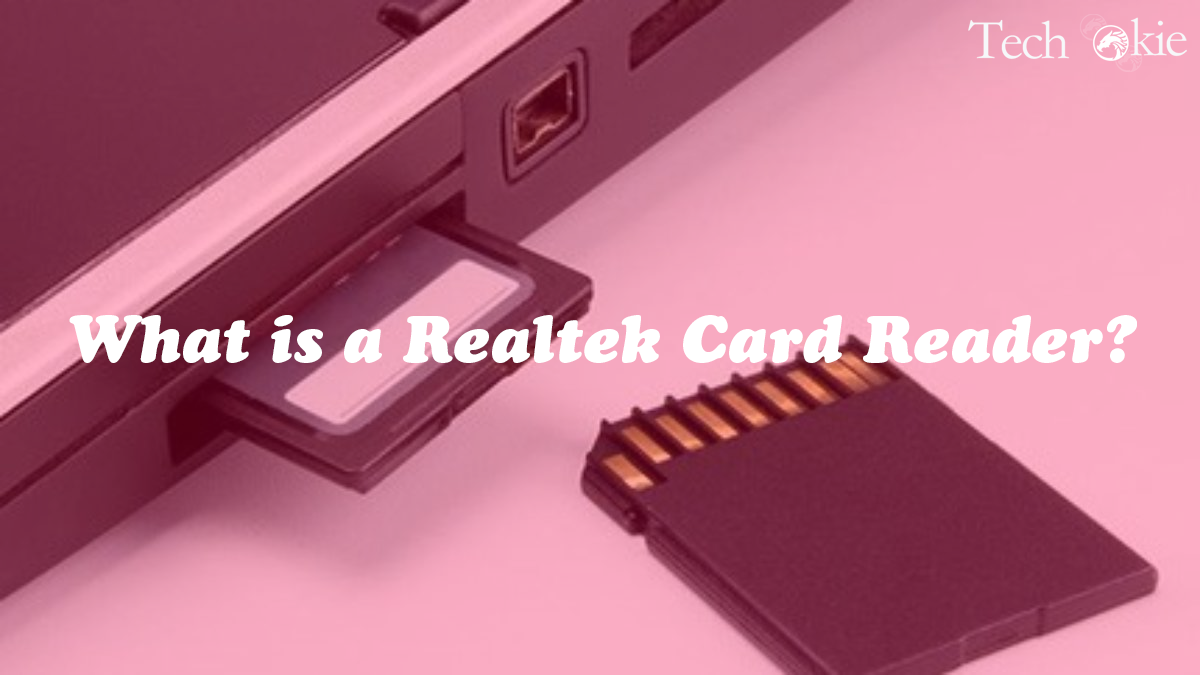 A Realtek card reader allows you to access digital camera media cards through USB port on your device, and transfer image files or other information between the card and the computer.
Software
It is a set of drivers that are used to communicate with your computer by the realtek brand card reader. The latest version of this card reader allows you to get the latest bug fixes and gain USB 2.0 transfer functionality. It improves the speed of your data transfer.
How to Download Realtek Card Reader Driver for your computer?
If your computer does not have a Realtek card reader driver then you can go to Realtek card reader Controllers Software page to download or install a card reader driver for your computer. After installing it on your computer, the Realtek card reader is ready to use.
How to Update, Uninstall, Reinstall Realtek Card reader driver on your device?
Press Windows + X together and select device manager.
Expand Mice and other pointing devices category.
Right-click on the Realtek PCIE card reader driver on your device.
In replacement, you can select Uninstall device, and uninstall Realtek card reader driver.
You can go to Realtek card Controllers Software page to reinstall Realtek card reader driver.
Fix Realtek (PCIE) card reader when it's not working.
If you find a problem with your Realtek card reader then you can follow the above methods to update or reinstall the Realtek card reader driver on your device.
Conclusion 
This article will help you in understanding about Realtek card reader. Also, you can learn how to fix the issue in your Realtek card reader. Hope this solves all your problem and helps you further.