Trending Tips for New Fashion Designers
Welcome to the look of tomorrow! As the new decade is right around the corner, it seems everything is just getting in the groove for change. Continually changing #fashion trends are just another example. With popular online stores selling designer clothing, the trends are changing faster than ever. Newer and more modern silhouettes to lace and crochets, every cut, crease, and top are part of your style sentiment. So here, we present eight trending tips to certify you as futuristic fashion designers.
1. Orange Is the New Black
The citrus shade was first seen as a part of New York Fashion Week 2019 and immediately caught public attention. Every shade of orange has been seen around lately. From tangerine to deep sunset red and golden hues, people are seen embracing the color in all its glory.
Whether it is street style or formal fashion, orange has made a statement and it here to stay. The shade range is vast to choose from. You can mix it with bold prints or contrasting cuts. It can be easily said that orange is the color to look out for in 2020 as the public is not yet over it.
2. Gradience Radiance
One trend that is marking its territory in the new era is gradience. From nails to shoes and dresses, the subtlety of the pattern has grabbed public interest.
The ombre effect made waves a few years back, and it has given way to gradience. The gradient is a more modern and toned-down take on ombre.
Matched with sheer long summer dresses, it leaves a soothing soft vibe overall. Particularly people love gradient because it allows them to pair up their favourite colour contrasts.
Dyeing fabrics like chiffon and net with gradience and using the cloth in any clothing style formal or informal is a chic style statement for the New Year on its way.
Also read: Dark Mode (Black UI) Will Again Hit Web Design Trends in 2021
3. Flower Power
From Coachella flower crowns, rose-flower tattoos to floral printed dresses, and faux flower jewelry, the trend is born! There no such thing as too much floral design.
This is one trend that can be religiously followed all year round. This is precisely why it made waves this year and will continue in the upcoming one. With its adaptability to garments coordinating every season and style, you can never get enough of this trend.
Ranging from floral prints on summer dresses to a big rose-flower at the back of your fall jacket, you can't deny the flower power rested in your outfit.
Whether you wear a statement piece or cover yourself head to toe in floral, you're still going strong for your fashion game. Now take a beauty shot to make it a memorable event.
4. Peaches & Coral
Once again, a colour has left us wondering why we never associated a clothing style with it before. Because now that we have, we can't get over how classy and modern twist it gives to our wardrobe.
t is evident by the name that this shade range – just like its sister orange – has been inspired by fruit.
And worry not, because as many shades you can think of a peach, you will find a variety of clothing lines sporting them in their collection. With a soft, beachy vibe, the color can be worn at any time of the day.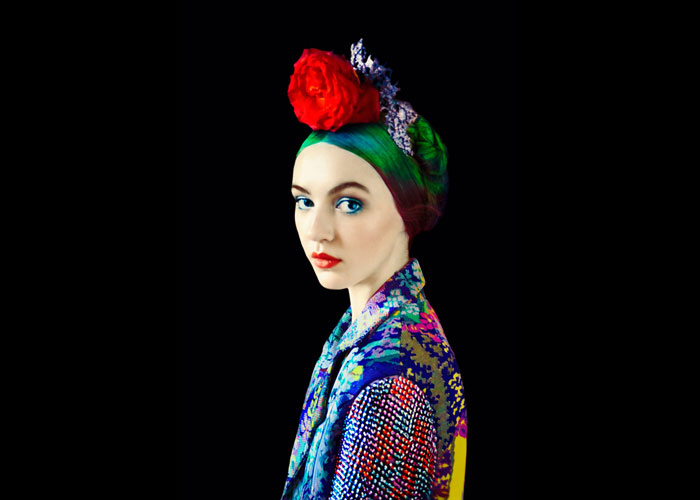 5. Suit Up
A Little Late with Lilly Singh is the newest talk show right now. With many other great reasons why you should watch the show, one of them is Lilly's wardrobe.
She has been wearing gorgeous full-suits for her episodes, and we are all about it. For many years, a suit was considered a classic men's attire, but a new decade is on the rise people!
And with it, such classical notions are all in the past. Ladies can wear suits as statement pieces to casual dinner-vibes, all for the trend and empowerment. Whatever floats your boat, ladies!
6. Elite Athlete
Let's face it, we are a lazy bag of junk food, and we despise working out. But when it comes to Athleisure, we drool till the next Nike pair makes it to our closet. That is how big of a deal Athleisure has become over time.
You might think it is the trend of the past, but trust me, this trend is only just starting. By the next year, more brands are keen on launching their very own Athleisure clothing line that people can market on social media.
Through the lighting editing, it will inspire your look more effectively. And those who already have it will be coming up with more contemporary takes on theirs. The modern fashion trend is particularly suitable for the fall and winter vibes of the year.
7. Leather Luxe
People have become more aware of sustainable fashion. They are making their choices more eco-friendly. This had led leather to garner more popularity on the runway and amongst celebrities alike.
Faux leather is one of the most long-running, wardrobe must-haves. Whether it is just a leather jacket for your inner punk rock…
Or the latest take of a leather dress to satisfy your copy Kate Spade vibe, leather is one sustainable luxury fashion fabric.
8. Sequin Statement
This trend stands for one rule: 'chic for the day, party popping by night.' Clubbing has never left the chat and why one should not dress like a disco ball when you're going to a party after all.
These are no jokes but real-time mindsets behind the creative geniuses that came up with the idea of a full-sequin dress. Tailored to hug those curves the right-way, sequin dresses are the go-to statement pieces.
They make the wearer look elegant, all the while allowing them to show the bold side of their personalities. It sounds like a win-win situation to me!
Concluding opinion
Lastly, we all can agree that new light by the horizon, has broadened our perspectives over hoarding clothes. We all can easily afford to make our fashion requirements more sustainable.
Buying vegan clothes and cruelty-free as well as recycling old material for DIYs and designer replicas is the new 2021 way to go.