Gears TV Reloaded
Gears TV Reloaded was a popular IPTV (Internet Protocol Television) streaming service that offered a wide range of television channels, including live sports, movies, TV shows, and more. IPTV services like Gears TV Reloaded allowed users to access content over the internet, bypassing traditional cable or satellite TV providers.
It's important to note that while IPTV services like Gears TV Reloaded offered convenience and a wide range of content, they often operated in legally gray areas, and the legality of their services varied by region. Many IPTV services faced legal challenges and shutdowns due to copyright and licensing issues.
What Is Gears TV?
Gears TV was a popular IPTV (Internet Protocol Television) streaming service that gained significant attention in the world of digital entertainment. It provided users with access to a vast array of television channels, offering an alternative to traditional cable or satellite TV providers. Gears TV allowed viewers to stream live TV, movies, sports, and on-demand content over the internet, making it a convenient and cost-effective choice for those seeking diverse entertainment options.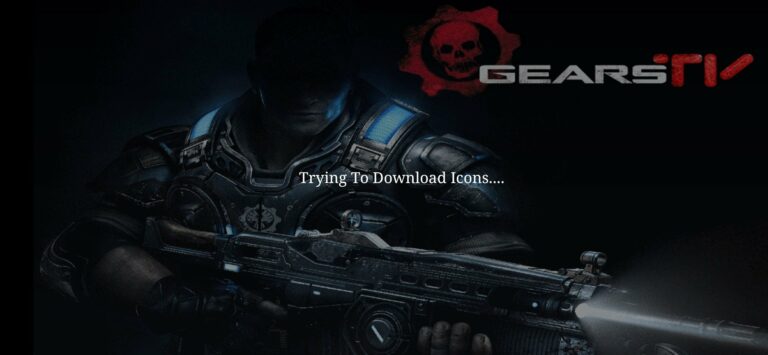 One of the standout features of Gears TV was its extensive channel lineup, which encompassed everything from local broadcasts to international networks, premium movie channels, and sports networks. Sports enthusiasts were particularly drawn to Gears TV for its ability to stream live sporting events, offering a solution for those looking to watch games without a traditional cable subscription.
Gears TV was compatible with various devices, including Android TV boxes, smartphones, tablets, and smart TVs, providing flexibility for users to enjoy their favorite content on their preferred screens. Users typically subscribed to Gears TV by purchasing subscription plans, which granted access to the platform's content for a specified period.
Update On Gears TV
The FBI went all out and forced Gears TV Reloaded, the popular IPTV service to shut down following.
In response, The founder and developer of Gears TV Reloaded, OMI IN A HELLCAT, the founder and developer of the Gears TV Reloaded service publisher a 36-minute long video on YouTube in which he speaks about what's next from the popular free IPTV service and also gave complete information about the crackdown.
The raid on Gears TV was quite massive as most of the cars and assets of the owner were seized by the FBI. FBI arrested and plans to pin down the owner on charges of money laundering and piracy.
Best Free Alternatives To Gears TV
Showbox is one of the oldest free streaming apps on the internet. You can watch your favorite shows and movies on the Showbox website or on the Showbox app. In 2020 the developers of ShowBox introduces the live tv feature to the app and just like gears tv you can stream any live tv channel on the Showbox app.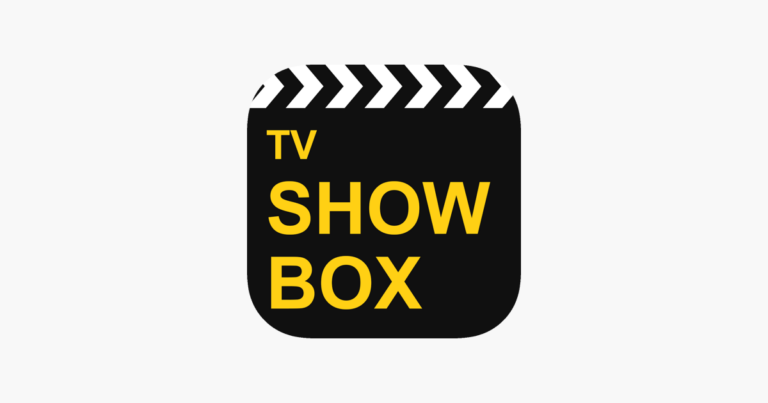 Features Of ShowBox
1. Available as a third-party app and a streaming website.
2. You can watch and download free movies and TV shows.
3. Live TV with news and sports channels.
4. No sign up needed.
FuboTV started out as a live tv streaming app just like gears tv with additional options for watching movies, web series, and TV shows.
Often regarded as a dark horse among free streaming apps FuboTV quickly became a fan favorite due to its ability to stream live sports matches in the best quality.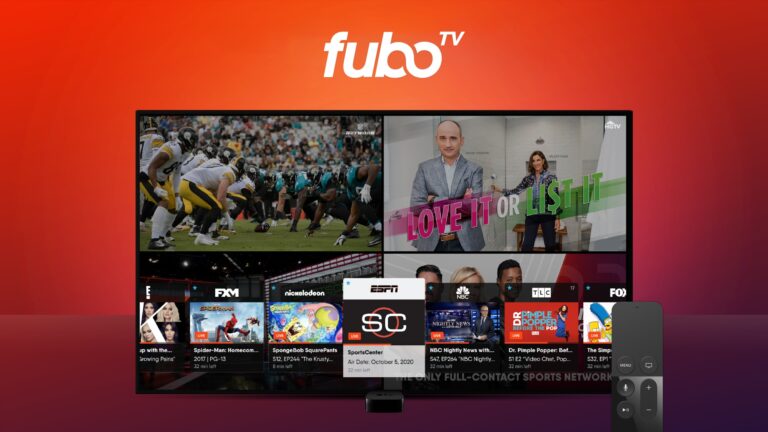 Features Of Fubo TV
1. Fubo TV app allows you to download and watch shows offline.
2. Live stream of sports is fast loading.
3. Indian channels and movies available.
CyberflixTV is available only as an app. The apk is available as a third-party application thus you will not find it on the app store or Play Store.
I was particularly impressed by the user interface of Cyberflix TV as I could find options to live streams, movies, and TV shows effortlessly.
Overall as a free streaming app apk I would certainly mention Cyberflix TV in the same bracket as Gears TV.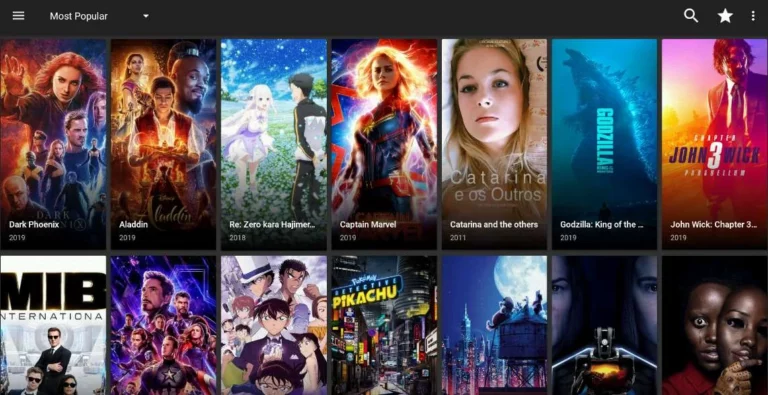 Features Of CyberFlix TV
1. Free Live TV, movies, web series and TV shows all in one place.
2. Simple User Interface for effortless handling.
3. Available on all devices including iOS, Android and Windows.
4. Additional option for regional movies and dubbed content.
Cinema apk first jumped onto the scene in 2020 and since then it has become one of the most popular free streaming app.
I conducted an in-depth analysis on Cinema HD and the app withstood all of my tests.
Hence, I feel comfortable in placing it as an ideal replacement for GearsTV specifically for users who love watching free movies online.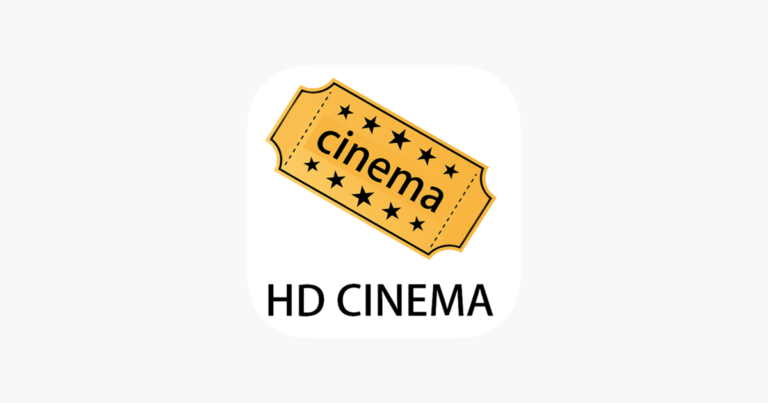 Features Of Cinema HD apk
1. Option for auto adjustable video quality as per network connectivity.
2. Connects with Android, iOS, Windows and Firestick.
3. Does not ask for registration.
4.Dolby sound quality in videos.
Following in the footsteps of 123 movies but for the right reasons, Mobdro released its app that is loaded with new and latest movies, tv shows, and more.
The live TV feature of Mobdro has a limited number of channels, however, it still makes for a good alternative to gearsTV if you are looking to watch live sports action over a free app.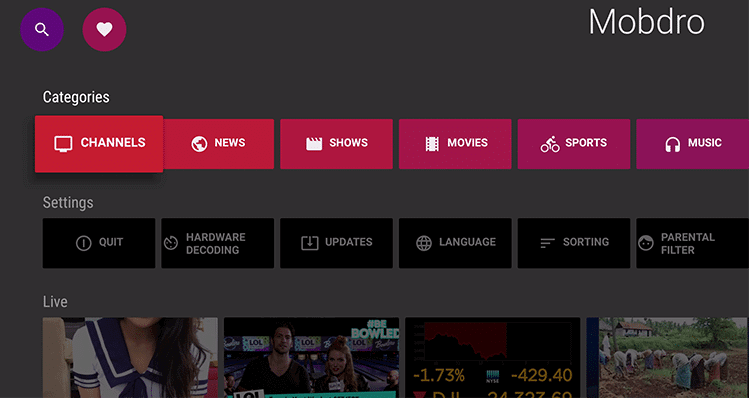 Features Of Mobdro
1. One of the best free apps for watching live sports telecasts.
2. Lite app that requires only 17MB.
3. Thousands of popular movies and TV shows to choose from.
TeaTV has an identical navigation system and user interface as Gears TV app. The list of shows available on TeaTV is enough to keep you entertained for months. And with weekly updates of new releases of movies and TV shows, TeaTV presents itself an app that you would want to have on all devices.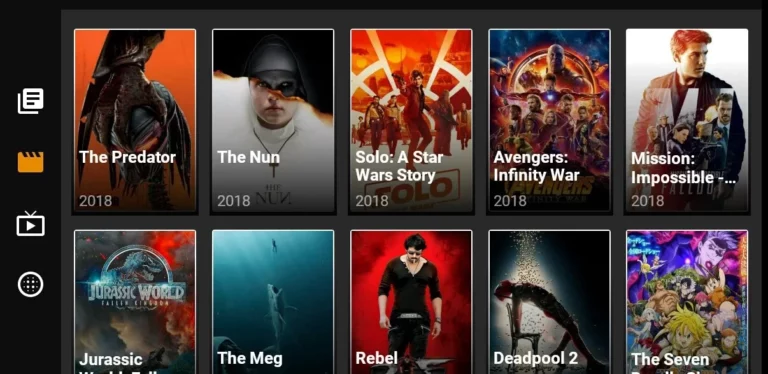 Features Of TeaTV
1. Find the best LIve TV channels to watch live events.
2. Hollywood, Bollywood, Tollywood and regional content available at a single click.
3. Connects with Chromecast, Roku and FireStick TV.
4. No sign up required.
Conclusion
GearsTV was one of the prominent players in the world of IPTV services, offering a wide range of television channels, live sports streaming, and on-demand content to users. It provided a convenient and cost-effective alternative to traditional cable and satellite TV subscriptions, making it particularly appealing to sports enthusiasts and those seeking diverse entertainment options.
However, it's essential to emphasize that GearsTV and similar IPTV services operated in legally gray areas, often facing copyright and licensing challenges. The availability and reliability of such services could be unpredictable, leading to disruptions and potential legal consequences for users.
Related:-
1. Best Free Gramblr Alternatives You Must Try In 2023
2. 17+ Best KissCartoon Alternatives – Working KissCartoon Alternatives 2023
3. 14 Best Kissanime Alternatives For You To Watch Anime In 2023