Mugshot Generator is a unique and engaging tool that allows users to step into the realm of creative expression, humor, and visual storytelling. While the term "mugshot" typically conjures images of individuals in legal trouble, this innovative generator takes a lighthearted approach, providing users with the opportunity to craft fictional characters, whimsical narratives, or humorous scenarios through mock mugshots.
The Mugshot Generator offers a platform for artistic exploration and amusement. Users can customize various elements of their mugshots, from facial expressions and accessories to quirky captions and background settings. Whether you're a digital artist seeking inspiration, a storyteller crafting a quirky character, or someone looking to inject humor into your creative projects, this tool can be a source of endless fun and creativity.
Benefits Of Mugshot Generator
1. Creative Expression: Mugshot Generators provide a fun and imaginative way to create fictional characters or scenarios for artistic projects, such as graphic design, storytelling, or visual art.
2. Humor and Satire: These tools can be used to generate humorous or satirical content, often as a form of social commentary or parody.
3. Cost-Efficient: Creating mock mugshots through a generator is a cost-effective alternative to hiring models, photographers, and makeup artists for similar visual effects.
4. Privacy Preservation: Instead of using real people's images, which could raise privacy concerns, Mugshot Generators allow users to maintain anonymity and respect individuals' privacy.
5. Exploration of Themes: Users can explore various themes and concepts through generated mugshots, making it a versatile tool for artistic experimentation.
6. Educational Use: In educational settings, Mugshot Generators can be employed to teach students about photography, graphic design, storytelling, and the ethical implications of image manipulation.
7. Social Media Engagement: These images can be engaging and attention-grabbing on social media platforms, making them useful for content creation and online marketing.
8. Fictional Characters: Writers and content creators can use Mugshot Generators to visualize and develop fictional characters for books, films, or games.
Best Free Mugshot Generator Tools
Mobilefish
Mobilefish is a free mugshot generator where you can create mugshot memes easily. To use it, you will need an updated version of Chrome or Firefox on your computer. You also need to have a webcam and Flash Player installed. When you visit MobileFish, you will find options to customize your mugshot. These options include adding the name of a police department, your name, and even a funny border text.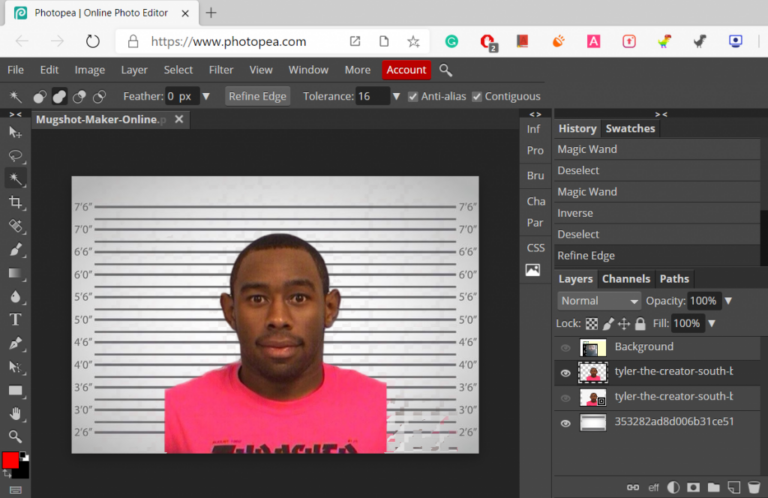 However, to make your mugshot, follow three simple steps. First, enter the information you want on your mugshot. Then, allow Mobilefish to use your webcam to take a picture. Finally, click the "Take Snapshot" button, and your photo will be captured after a short delay. Once the website finishes processing, you can download your mugshot meme and have fun with it.
Mugshot Meme Generator
Mugshot Meme Generator is a fun and easy-to-use tool. This free online mugshot maker allows you to upload your image. You can even choose from a collection of over 60 popular meme templates. It also lets you add stickers or another image on top of your meme. However, if you change your mind, you can easily remove them.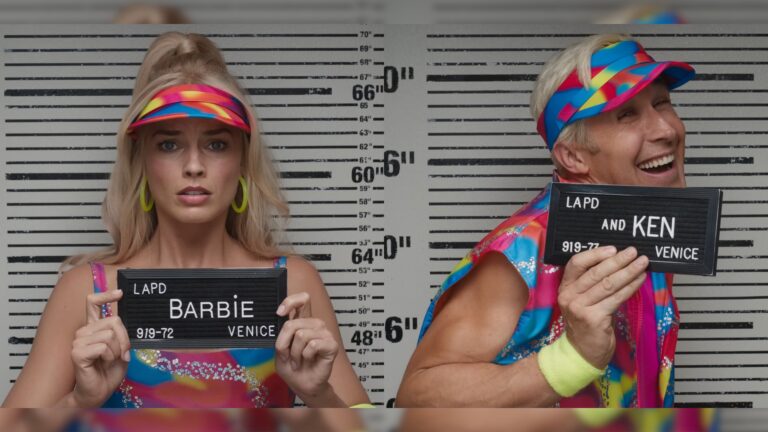 The generator allows you to modify the font color, style, size, and text alignment. You can add cool effects like shadows, write in all caps, or stroke your text. If you want to add more text, no worries. You can also include extra text boxes. And if you feel like getting creative, you can even draw something yourself.
ImgFlip is an innovative online mugshot creator website. Here, you can make funny mugshot memes using your photos. It's a fake mugshot maker tool that lets you edit images. One of its top-notch features is the ability to create mugshot memes. To get started, you only need to visit the website and upload your photo. There are over 1000 templates to choose from, including the mugshot template.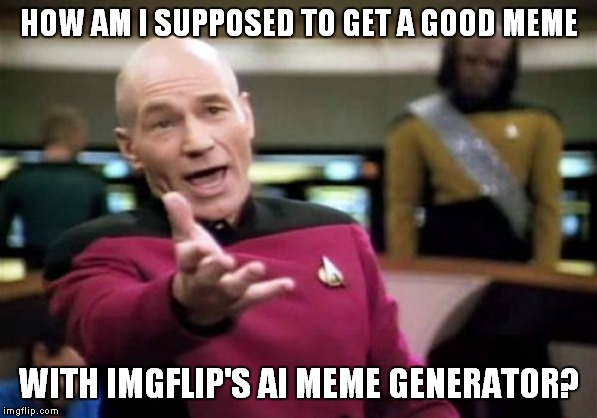 However, upload your photo and add text at the top and bottom. As you type, you can see the text appear on the image. Once done, click the "Generate" button and save the mugshot image by right-clicking it. So, have fun creating your hilarious mugshot memes with ImgFlip.
Mugshot makerThis is one of the best fake mugshot maker apps for Android devices that allows you to create amusing mugshot memes and photos. This app, however, is not available on the Google Play Store and must be downloaded from APK Pure.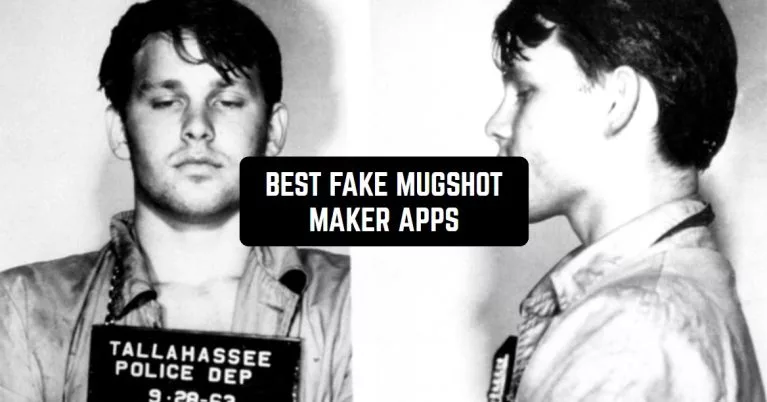 As a result, if you don't install apps from unknown sources, you can skip this app and instead use one of the online tools on this list to make mugshot memes. APK Pure is a well-known website that hosts APK files for various Android apps and games. I ran the Mugshot Maker APK through VirusTotal and found no viruses or malware.
Conclusion
Mugshot Generator is a tool that has garnered both curiosity and controversy in the digital age. It offers a novel and often humorous way for individuals to create fictional mugshot-style images, generating various reactions from users. While it may provide some entertainment value, it's essential to recognize the broader implications and considerations surrounding such tools.
The use of Mugshot Generators can raise ethical questions about the trivialization of a serious aspect of the criminal justice system. Mugshots are traditionally associated with the legal process, documenting the arrest and identification of individuals involved in criminal activities. The casual creation and sharing of mock mugshots can potentially diminish the seriousness of these legal documents.
Related:-
1. Gears TV 5+ Best Alternatives To Watch For Free
2. Best Free Gramblr Alternatives You Must Try In 2023
3. 17+ Best KissCartoon Alternatives – Working KissCartoon Alternatives 2023