Nowadays, the demand for Data Analysts is increasing a lot. This is the right time to start preparing yourself if you are thinking about starting your career in this field. The reason behind this increased demand is that companies receive an incredible amount of data on a daily basis. These data are accustomed to optimize their strategies. This is where Data Analyst comes into play, they induce insights from the large data collected to provide important insights.
A data analyst processes the numerous data related to the customers, the products, or the company's performances, to draw important conclusions useful for the decision-makers. The information provided by the data analyst helps companies to define and design the products to be offered to customers. It also helps decide their needs, and enhancements to be done in the production process along with the marketing strategists to be used.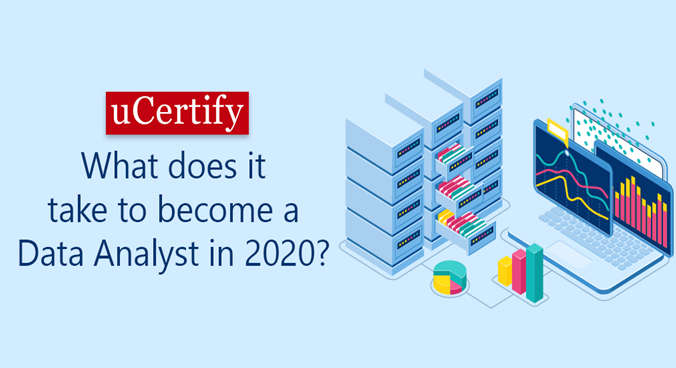 Here are five steps you can consider for starting your career in data science:
Earn a bachelor's degree in a field focusing on statistical and analytical skills
Learning important data analytics skills
Considering certification
Getting entry-level data analyst job
Own a master's degree in data analytics
There is a lot of career opportunities in the field of data analyst and the salary offered are also high in this field and it is classified into two parts according to the growth and salary offered are mentioned below:
Finance Analyst – This category is one of the most widely classified categories of data analysts which include business analysts, investment analysts, management analysts, and many more. The salary offered in this field is higher than the salary offered in other categories.
Market Research Analyst– This category offers the highest growth percentage as compared to the other categories of data analyst which include fraud analytics, budget analytics, credit analytics, web analytics.
Career opportunities as Data Analyst
As we have discussed above the categories of the data analyst. There are some roles that you can play in the field of data analyst which are mentioned below:
Budget Analyst – Their job is to analyse the budget of any project and report to the project manager.
Sales Analyst – Their job is to analyse the sales and work to improve and optimize sales.
Fraud Analyst – Their job is to identify fraudulent activities and remove them.
Strategy Analyst – Their job is to identify the company's data and then work on the strategies   to help the management in taking decisions.
There is some data analyst certification exam that validates your knowledge in the field of data analyst like CIW 1D0-622 certification exam and some online platforms help you to clear these certification exams by offering courses to prepare for the specific certification exam such as uCertify. This certification exam will validate your knowledge about the basic fundamentals of a data analyst, big data, and the tools required.
Just like other fields, this field also has cut-throat competition, and thus it becomes very important to keep learning and increasing your knowledge.