Graphic Designing is the most creative field where your minds have no boundaries. Every designer needs a creative mind to create a unique design that is different from others. Your creativity will be responsible for your success as a graphic designer. If you have the confidence that you have the creativity to sustain in the competitive environment in this field where you will get the freedom to implement your creative idea, then this field is for waiting for you.
Apart from your creativity, you need some technical skills to become a successful graphic designer. You can learn the skills and get certified. Those certifications will validate your knowledge in the field of graphic design. Along with this, there are some soft skills required, which will help you in your journey to be a graphic designer.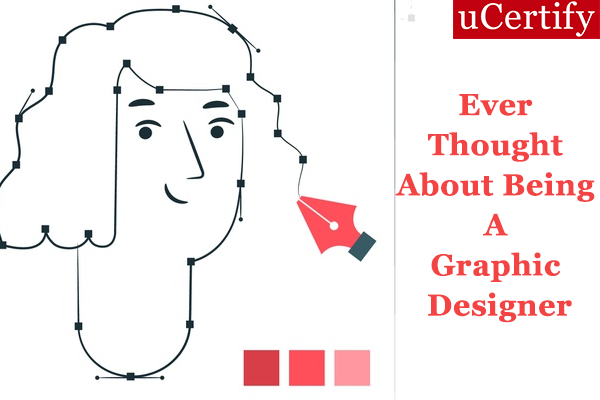 What are the soft skills, and why is it required?
Soft skills are those skills that you can learn from anyone, and anyone can learn from you. For example, communication skills, creativity, way of thinking, and habits. The graphic designers are expected to know about the trends, latest designs, and the type of fonts that can be used together. Only soft skills will help you while thinking something creative. Soft skills can be used in every field that you can apply in many situations. Here are some soft skills mentioned below that a graphic designer must possess:
Communication Skill
Listening Skill
Thinking out of the box
Keep learning
What are the hard skills, and why is it required?
The hard skills will help you to implement your creative idea. You need to continuously work on your hard skills to improve it and update the tools and trends in the market. It is very hard to turn your creative idea into reality, and it requires a lot of experience which comes from practice. Hard skill is further divided into two parts which are mentioned below:
Core Skills: This includes the basic skills that are needed to be a graphic designer. It involves skills like sketching, typography, vector design, knowledge of colours and fonts, basics of art, and design.
Technical Skills: Technical skills are very important to become a successful graphic designer. One needs a few technical skills to enter this field. It includes the learning of tools and software we use to implement our ideas. As the tools are always changing and software are also kept on updating; thus, it is very important to keep our knowledge and to practice it.
The software's that you must know if you want a career in Graphic Designing
Adobe Photoshop: This is one of the best images creating and editing software available in the market. In Photoshop, you can create your image using various tools available in the software, or you can modify the image. You can also create typography images, different types of dispersion images, design logos, changing colors, and many more.
Adobe InDesign: This is one of the best page graphic designing software available in the market. InDesign, we can create banners, posters, magazines, newspapers in this software. It can also be used for eBook and pdf creation. It is fast and built with smarter tools that help you to create your designs.
Adobe After Effects: Everything that you can think can be created on After Effects. It is used to create motion graphics, animations, GIF creation, animated character design, and many more. You can merge the images, videos, and audios to create anything of your choice.
Adobe Illustrator: This is a vector-based designing tool that is used to create complicated icons, logos. Here you can create the drawing and then fill it with the colors of your choice.
Adobe Premiere Pro: This is one of the best video editing software available in the market. This software is used in films, television, and on the web to polish your work. You can edit or modify the video in any way in which you want it to be.
For being a graphic designer, you must know the software mentioned above. Some certifications validate your knowledge in the above software such as the adobe photoshop certification exam, adobe creative cloud certification, adobe certified associate certification, and many more. There are some websites that you can use to prepare for your certification exam, such as uCertify. They offer courses that will help you to clear your exam in your first attempt.